New app and licensees hop to It's Happy Bunny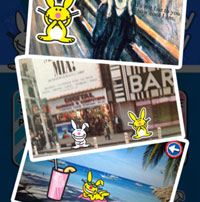 New York-based CopCorp Licensing has signed two new licensees and has launched a new digital app for the Jim Benton's tween property It's Happy Bunny.
California-based Zazzle has signed on to manufacture a range of products including t-shirts, hats, bumper stickers, stickers, magnets, mugs, posters, postcards and postage stamps.
In a deal brokered by CPLG Canada, Québec's Axeso-Mode International Imports is on-board for socks, slipper socks, leggings, slippers and air fresheners for the Canadian market.
Meanwhile, after announcing the brand would move into the digital space in April, CopCorp has partnered with Boston-based Bare Tree Media and launched the new photo-sharing app It's Snappy Bunny, currently available for iOS devices on the Apple App Store.
The app lets fans of the saucy bunny create and share their own themed photos with images and silly text.
Magazine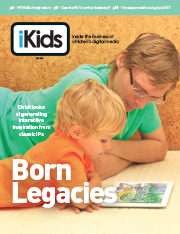 Check out our latest issue of iKids Digital! We've got the scoop on the rise of HTML5, Nintendo's Wii U strategy and new insights on how to best adapt classic properties for the digital age.
Kidscreen on Instagram