Toon Goggles secures kids content from BRB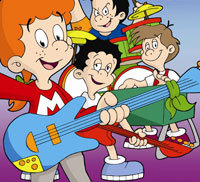 Spanish media house BRB Internacional has entered into a content partnership with online kids channel Toon Goggles to make a number of its series, including two TV features, available to the site's subscribers in North America.
BRB shows including Gladiator Academy, Super Models, Football Stories, Angus & Cheryl, Suckers, The Mozart Band, Sandokan, and two one x 75-minute TV features – Music For Your Eyes and Willy Fog: In Journey To the Center of the Earth – are set to launch within weeks on Toon Goggles New Toon Tuesday block.
The latest content agreement follows on the heels of a new deal that will see all 1,200 hours of Toon Goggles' entertainment and educational programming become available on every Kurio7 tablet sold in the US.
Toon Goggles secured another new deal last month with manufacturer Panasonic to bring its content to the VIERA Connect Smart Viera IPTV platform via a newly designed Toon Goggles app.
Magazine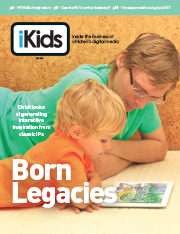 Check out our latest issue of iKids Digital! We've got the scoop on the rise of HTML5, Nintendo's Wii U strategy and new insights on how to best adapt classic properties for the digital age.
Kidscreen on Instagram