CCI and Magellan get on the GeoFreakZ GeoTrails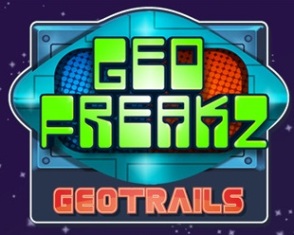 Toronto, Canada-based CCI Entertainment has entered into a strategic partnership with GPS consumer electronics company Magellan to leverage CCI's transmedia kids property, GeoFreakZ.
The first order of business? Setting up Canadian geocaching program GeoFreakz GeoTrails.
GeoFreakZ includes a series of televised minisodes, an MMOG and a slate of live events based on geocaching, an outdoor sporting and treasure-hunting game in which participants use a GPS device to hide and find caches around the world.
As their first partnership initiative, CCI and Magellan will work with US-based Groundspeak, the owners of Geocaching.com, to launch GeoFreakZ GeoTrails.
The program will let families visiting Parks Canada national parks and historic sites through October 13 use a Magellan eXplorist GPS device that is designed specifically for geocaching, to find geocache containers hidden around the park throughout the day.
Participants who check out a GPS receiver will also be able to stamp a special passport with a GeoFreakZ mark, log their cache finds through Groundspeak's geocaching site, and be entered to win their own eXplorist device by uploading photos of their hunts.
From Playback online.
For more information in the Contact directory:
CCI Entertainment Ltd.
Magazine
Check out our latest issue of iKids Digital! We've got the scoop on the latest social media marketing tactics, the tablets that kids and parents can't put down, and new insights on how youth are using social networking sites.
Kidscreen on Instagram