Every day I look forward to leaving the office and going home to take Buffy out for our nightly run along the Hudson River.  For those of you who don't know Buffy, she is the mini-Australian Shepherd that Mary and I took home from the puppy store on Christopher Street a few years ago.  Since that day, Buffy has taught me about everything from unconditional love to the secret ingredient of her favorite chewy snack, "bully sticks."  Buffy is always extremely kind, adorable, and she's been a devoted friend when I needed her most.  As much as I love making my shows, it has become clear to me that I love Buffy even more.  So, today, I decided to make a list of just a few of the ways that I believe Buffy is superior to preschool television.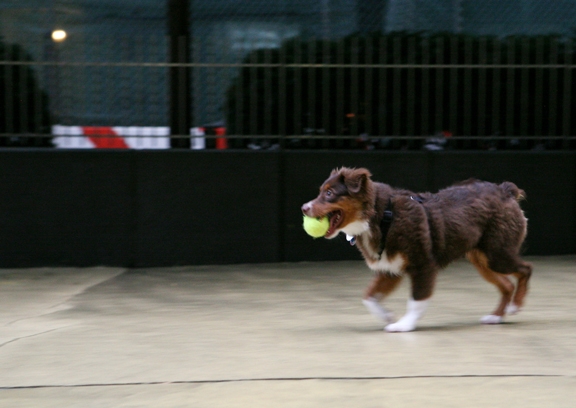 1)  Buffy is well designed.
2)  Buffy doesn't hide the fact that she chases toys.
3)  Buffy actually cares about children.
4)  Buffy's overhead is a bag of Kibbles & Bits.
5)  Buffy needs no dubbing.
6)  Buffy doesn't depend on government subsides for her survival.
7)  Buffy's fur animates itself.
8)  Buffy doesn't care who you sit with at Gaston et Gastounette.
9)  Buffy has a real back-end.
10)  Buffy doesn't bite.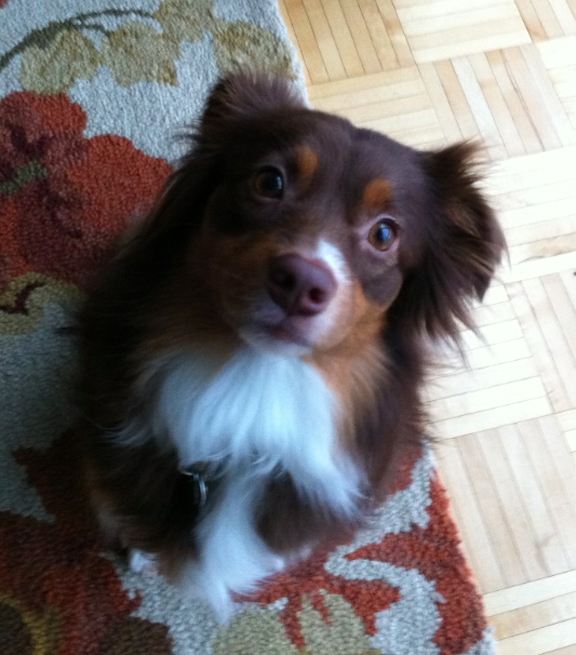 I think the other thing that I love about Buffy is that she's consistent.  She's always thrilled to see Mary and I when we get home and she's always happy to go to the "Puppy Park" and play with her friends.  As we all know, not very much in kids' TV– or in show business in general – is consistent these days.  Our entire industry is in a tailspin.  I had lunch the other day with a guy from one of the larger global indies and he said, "Everything that was true two years ago is no longer true today."  I think that's probably right.  Everything except our dog Buffy.