Disney's Talking Friends web series premieres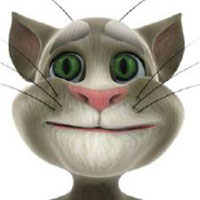 Disney Interactive, in partnership with mobile entertainment company Outfit 7, debuted the first of 10 episodes of its new Talking Friends animated web series this week.
New three-minute episodes of the series, which features popular characters including Talking Tom Cat and Talking Ben the Dog, will be released on Disney.com, Disney's new YouTube network, and through the Talking Friends mobile apps on a weekly basis.
The official launch comes after the series' initial teaser video trailer generated more than 10 million views combined from YouTube, Disney.com and Talking Friends mobile apps.
In additional Talking Friends news, Outfit 7 has launched a new romance-inspired Talking Friends app for iOS devices entitled Tom Loves Angela, which is the first Talking Friends app that allows users to have vocal conversations with its characters.
To complement the release of the new app, Outfit 7 has also paired with Walt Disney Records to debut a Talking Tom musical duet "You Get Me." The original song is now available on the iTunes store and is written by producer/songwriter Jamie Houston (Hannah Montana, High School Musical).
Magazine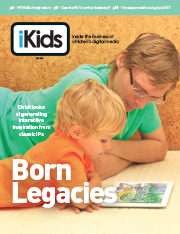 Check out our latest issue of iKids Digital! We've got the scoop on the rise of HTML5, Nintendo's Wii U strategy and new insights on how to best adapt classic properties for the digital age.
Kidscreen on Instagram