What do pizza, mojitos, and Finnish people singing Adele have in common?  They were all part of Nordic Karaoke Night at Prix Jeunesse and they heralded my own return to this lovable, oddball festival of the most earnest and eclectic kids' TV programs of the past two years.  There were many familiar faces here from the BBC, CBC, EBS, SVT, PBS, NRK and most of the other prestigious public broadcasters on the planet.  Prix Jeunesse is their festival and, though the large global entertainment companies are very welcome here, they don't seem to make much of an effort to attend.  Why?  You would have to ask them.  Perhaps it's because this isn't a market and there's not a whole lot to be gained here from a purely commercial perspective.  No one is pitching or buying and the word "licensing" doesn't come up.  But there is a great deal to be gained if you're interested in what the rest of the world is making and showing on their kids' channels.  And it's a great place to make connections.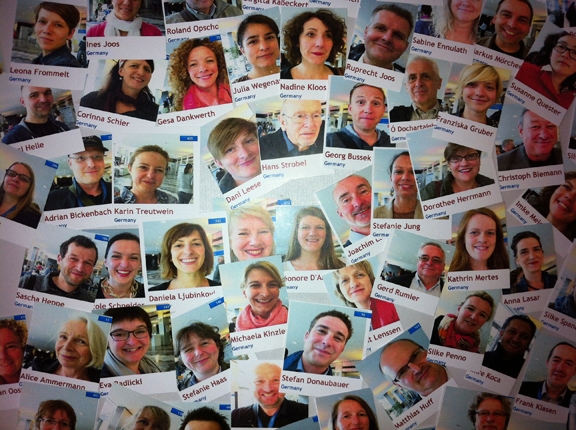 I have to confess that I missed everything except the preschool screenings that began on Tuesday.  I used to arrive at the start of Prix Jeunesse and watch the shows made for the older kids but I've found I typically glaze over as soon as there is any mention of teen dating, bullying or, most tedious of all to me, subplots.  You see, I accepted a long time ago that I am a one-trick pony and my trick is preschool TV.  I simply ignore all the other demos.  In this way, I suspect I am not unlike Rain Man, highly specialized to the point of dysfunction.   And, at the moment, I am deeply obsessed with potatoes.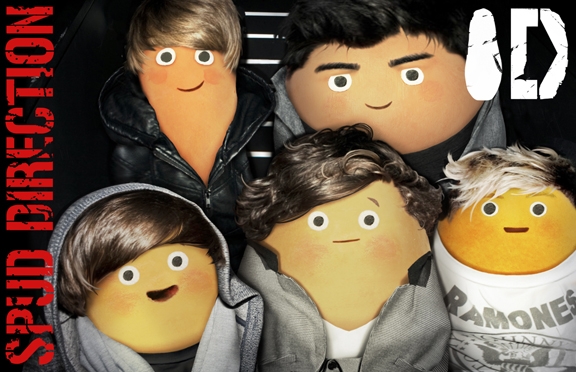 Because of my spotty attendance at the screenings, I don't feel qualified to give you a full overview of Prix Jeunesse except to say that I saw some amazing shows.  Among them were the beautifully weird programs from NHK in Japan who continue to innovate like no one else on the planet.  Their shows are visually thrilling to watch and they don't shy away from their own bizarro sense of humor.  Case in point, one nominated NHK show called Found One! featured, "Buttocks falling from the sky."  Fortunately, this wasn't live-action and none of the buttocks were injured during their descent.
There were several beautiful shows from KRO in the Netherlands, including Two Brothers, an intimate portrait of brotherhood which took home two of the top prizes at this year's festival.  In many ways, KRO, led by Jan-Willem Bult, is the conscience of Prix Jeunesse.  Year after year, Jan-Willem pushes the envelope of what's possible in kids' television and challenges the rest of us to do the same.  KRO's shows reflect the texture, the uncertainty and the simple grace of children's lives.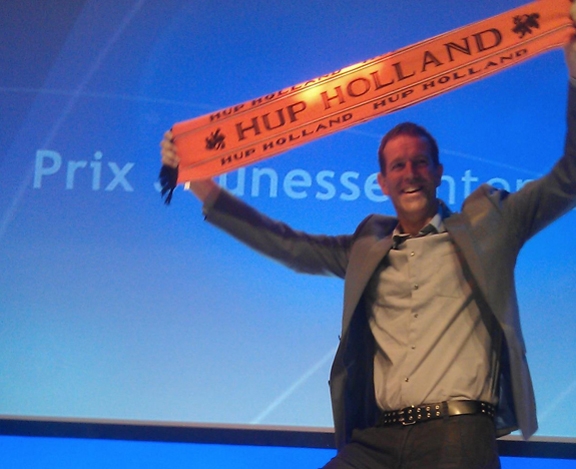 There was the usual assortment of preschool shows about caterpillars turning into butterflies, quietly suffering Scandinavian families, geometric shapes playing musical instruments (yawn), and warmed-up old magazine formats.  I was pleased to see a number of preschool shows that featured girls behaving badly in a wide variety of ways, from torturing a plastic doll with medical injections to cutting off granny's hair while she slept.  This was a refreshing change of pace from past years when it was typically just the boys who got to be very naughty.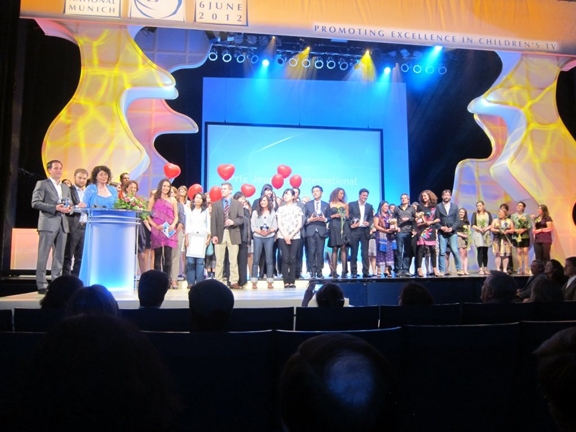 And now I'm on board a Lufthansa flight back to New York where I'll have just enough time to do my laundry, take Buffy for a run, and pack my bags for Licensing Show in Las Vegas.  I honestly can't imagine two more different worlds:  The very European-focused Prix Jeunesse with it's emphasis on diversity, discussion and the potential for media to shape the lives of children, and Licensing Show with it's American-style, super-sized booths and it's narrow focus on the alchemy of licensed products.  I find myself increasingly comfortable in both of these worlds and, as I fly over the Atlantic, I wonder if this is the reason Little Airplane is still flying:  We've learned to how to navigate both sides of the ocean.