Bandai launches new Tamagotchi product line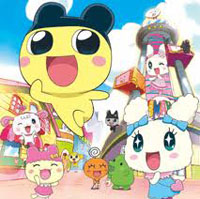 Global toyco Bandai has appointed L.A.-based Sync Beatz Entertainment as the exclusive US licensing agent and brand manager for its hit virtual pet-themed Tamagotchi property and is set to launch Tamagotchi L.i.f.e. (Love is Fun Everywhere), a new range of lifestyle products.
The new products, encompassing apparel, domestics, furnishings, gifts and novelties, health and beauty and publishing categories, will be unveiled next month at Licensing Show 2012 in Las Vegas.
Digital apps and webisodes featuring characters of the original Tamagotchi property will also be featured in the new product collection. Sync Beatz is considering apps that include role-playing, strategy puzzles and other genres of casual games.
Plans for webisodes include live action and animation, focusing on fashion, lifestyle and cultural trends.
To date, the Tamagotchi brand has sold more than 78 million units in 54 countries since launching 15 years ago.
Magazine
Our fall edition of iKids Digital is now available! We're taking a look at the migration of virtual worlds to mobile, how to find success in the mobile education space, wearable tech for kids and much more.
Kidscreen on Instagram