Animasia series headed to Toon Goggles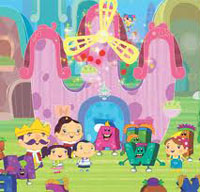 Free online kids animation channel Toon Goggles has inked a deal with Kuala Lumpur, Malaysia-based Animasia Studios to bring a number of its kids series to the web portal.
Included are preschool toon ABC Monsters, football-themed Bola Kampung, Kung-Fu fighting Chuck Chicken, and the magic-based Harry & Bunny Show, which are now available in the US and Canada.
Magazine
Our fall edition of iKids Digital is now available! We're taking a look at the migration of virtual worlds to mobile, how to find success in the mobile education space, wearable tech for kids and much more.
Kidscreen on Instagram