Video games sales nosedive by 42% in April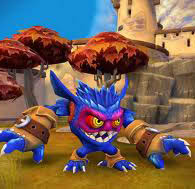 The video game industry took another hit in April. Sales of video games software fell by 42% that month versus a year ago,  reports market researcher The NPD Group.
Total US video games software sales came in at US$292 million, compared to US$503.2 million for the same period last year. With fewer games on the market, hardware sales also dropped by 32% to US$189.7 million, compared to US$279.9 million a year ago.
Despite the continuing declines, NPD industry analyst Anita Frazier reports that bright spots include sales of Microsoft's Star Wars Kinect 360 bundle (Xbox 360 console and controller, a Kinect sensor, and Kinect Star Wars game), and nearly 10 million unit sales of the three Activsion Skylanders character packs in the US since their October 2011 launch have helped to boost accessory sales.
In addition, sales of used games, digital game downloads and online game subscriptions helped drive up total consumer spend on games to US$1 billion.
Magazine
Check out our latest issue of iKids Digital! We've got the scoop on the latest social media marketing tactics, the tablets that kids and parents can't put down, and new insights on how youth are using social networking sites.
Kidscreen on Instagram