Licensed toys experience growth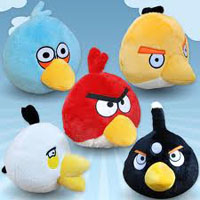 The potential for licensed toy properties continues to climb as dollar sales of licensed toys increased by 1% in the US for the first quarter of 2012, according to market research company The NPD Group.
Cars: The Movie, Disney Princess, Star Wars, Thomas and Friends, and Toy Story each generated anywhere from 3% to 10% of total licensed product sales making them the top five traditional toy licenses for the quarter.
The top five growth licenses were (in alphabetical order) Angry Birds, Cars: The Movie, Hello Kitty & Friends, Pirates of the Caribbean and Star Wars.
Coming in as the top five toy properties (in alphabetical order) were Barbie, Cars: The Movie, Crayola, Hot Wheels, and Star Wars, while the top five growth properties included (in alphabetical order) Cars: The Movie, Monster High, Lalaloopsy, LeapPad Tablet and Star Wars.
Tags: Angry Birds, Disney Princess, Lalaloopsy, Monster High, The NPD Group, toys