Mountain Road debuts interactive web/TV series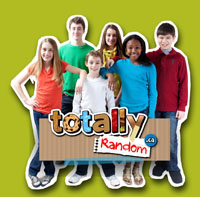 Ottawa, Canada-based prodco Mountain Road Productions has launched Totally Random, a new online skit comedy series and social networking site aimed at kids seven to 11 that lets its web users generate content.
In what Mountain Road claims is the first of its kind, the website allows kids to create and edit their own digital/photo stories choosing from a library of random elements called "seeds."
Once the stories (called "SnowBalls") are completed and saved on the site, kids can tag their favorite ones, and every two weeks the most innovative tagged SnowBalls get incorporated into the bi-weekly Totally Random webisodes presented by kid hosts Ryley, Jayden and Mason. The site also features comedy skits by the series' kid performers, Grant, Jason and Umu.
The hosts and performers also challenge viewers to come up with interesting content for upcoming themed webisodes.
The new series is funded by the Canada Media Fund's Experimental Stream. The first episode aired on April 1 on the site and new eps will launch on the 1st and 15th of every month.
Magazine
Our fall edition of iKids Digital is now available! We're taking a look at the migration of virtual worlds to mobile, how to find success in the mobile education space, wearable tech for kids and much more.
Kidscreen on Instagram