WBCP launches new Scooby-Doo apps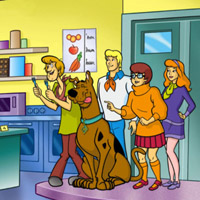 Further extending its library of digital book titles, Warner Bros. Consumer Products and New York-based digital publishing house ScrollMotion have launched four new interactive titles in the Scooby-Doo! You Play Too Books series for iPad.
Three titles (Scooby-Doo and the Werewolf, Scooby-Doo and the Creepy Chef, and Scooby-Doo and the Opera Ogre) come in a new Storybook app format, while the fourth, Stickers with Sounds, is a sticker activity book app that allows kids to make their own Scooby scenes using customizable stickers with sound effects and supplied animated backgrounds while helping Shaggy and Scooby escape a haunted mansion.
Each Storybook app features narration, sound effects, record-your-own audio, puzzles, digital coloring pages and hidden Zoinks points which are redeemable for exclusive Scooby-Doo games, videos and downloads at http://zoinkspoints.kidswb.com.
The new additions bring the total number of apps in the Scooby-Doo! You Play Too Books series to seven. The third, Fall Fright: A Scooby-Doo! You Play Too Book, was launched in December 2011.
Magazine
Check out our latest issue of iKids Digital! We've got the scoop on the latest social media marketing tactics, the tablets that kids and parents can't put down, and new insights on how youth are using social networking sites.
Kidscreen on Instagram