Toon Goggles and PacketVideo sign cross-platform deal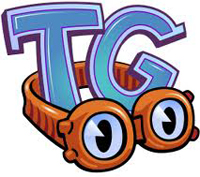 Following current content sharing, cross-platform trends,  website Toon Goggles has inked a licensing deal with San Diego, California-based software developer PacketVideo that will allow Toon Goggle viewers to access its free, kid-friendly programming from iPads and Android devices on any Internet-connected home TV via a video streaming app called the Twonky Beam Browser.
The Twonky Beam Browser homepage features a Toon Goggles link for viewers to access programming and the new second-screen experience doesn't require any cables so viewers can use their tablet devices as the remote control for their TVs.
The deal comes on the heels of Toon Goggles doubling its kids content after inking a deal in January this year with Germany-based Your Family Entertainment AG (YFE) to add 240 hours of content from YFE's library of programming for three to 13 year-olds.
Magazine
Our fall edition of iKids Digital is now available! We're taking a look at the migration of virtual worlds to mobile, how to find success in the mobile education space, wearable tech for kids and much more.
Kidscreen on Instagram