I first met Joanna Werner about five years ago on the Gold Coast of Australia during my first ever Screen Producer's Association of Australia conference, better known as SPAA.  Though she had been a very successful producer for many years (H2O: Just Add Water, The Elephant Princess), it was immediately clear to me that Joanna was a show creator at heart.  Her first original series, Dance Academy, has met with great success all over the world and recently launched in the US on Teen Nick. If you haven't seen Joanna's show yet, I encourage you to check it out.  Dance Academy is honest, dramatic and beautifully shot.  But, perhaps more importantly, it takes on complex themes that most teen shows avoid, including homosexuality and death.  I asked Joanna if she would share her story in this week's blog and here's what she wrote as she rushed off to Mumbai.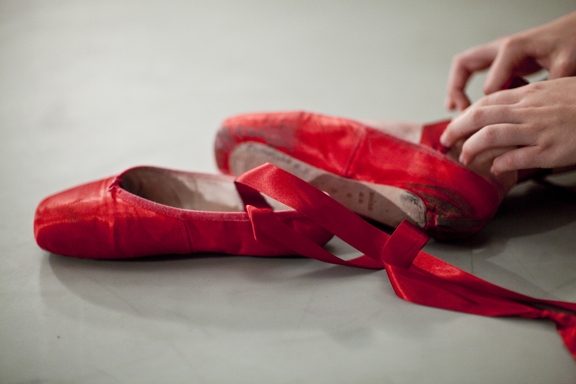 When I was 14, I was cast as Cinderella in the end of year production of the country ballet school I had been attending since I was 4.  I'd finally made it – my first lead role and not only did I get to wear a tutu, I was required to dance en pointe – I was a ballerina.   After weeks of heaving myself around on tip-toes in my pointe shoes, after blisters on blisters, and soaking my bloodied feet in methylated spirits in an effort to toughen them up, I was re-cast as the Prince and my tutu was gone forever.  My ankles sucked and I just could not dance en pointe to save myself.  It was clear that it was time to reassess my career options.
Thirteen years later I was sitting in my new friend Samantha Strauss' lounge room drinking a bottle of wine.  We'd been to the pre-shoot drinks for the first series of the tween drama H20: Just Add Water, of which I was the Associate Producer and Sam was the Casting Associate and it had been a very tough pre-production, as any first series invariably is, so we felt very deserving of a glass of wine or two.  Around 2:30 in the morning Sam asked me a simple question that turned out to be quite a life changer; "What show would you make if you could make any show in the world?"  I replied without hesitation that I wanted to make a teenage drama series about a girl from the country who gets into the top ballet school in Australia.  Sam looked at me strangely and the next day gave me a script that she had been working on for a number of years, which was this exact show.  Not only that – it was a fantastic script.
Over the next two and a half years we developed the series together after work and on weekends until we both felt it was pretty much our favourite show ever.  Very luckily for us the ABC in Australia and ZDF in Germany loved it as well and in 2009, with ZDFE and the ACTF on board, production of Dance Academy series 1 began in Sydney.
And it was tough!  But just as my friends talk about not remembering the pain of childbirth a year later, I now look back and just think how fantastic it was.  The casting process was terrifying (in case we couldn't find them) but so much fun – we auditioned all over Australia and saw hundreds of dancers, it was like my very own So You Think You Can Dance (and act); the crew in Sydney, all so much more wise and experienced than me, were generous and extremely talented; the writers, headed up by Sam, delivered intelligent and emotional scripts, and the resultant episodes were something we are all incredibly proud of.
When we were nominated for an International Emmy last year, I called Sam from Cannes and we celebrated over the phone and when I saw fans lining up in Berlin to get an autograph with Tara, Kat and Christian on a recent publicity tour, I must admit to having to wipe a few tears away.  It felt like a very long way from country ballet school classes, blistered feet and that glass of wine on the Gold Coast.
This week is a good one in the Dance Academy production offices.  We are in the midst of scripting the third series with shooting beginning in August this year, series 2 premieres on ABC3 this Monday the 12th of March and we are off to the premiere screening of the first two episodes of series 2 in cinemas in Sydney and Melbourne this weekend along with 300 competition winning fans.  I've no doubt that production of series 3 will be incredibly tough and stressful but I'm looking forward to it.  I never did fulfill my dream of being a ballerina, but I'm pretty happy with my new one – and I couldn't be more pleased that I'm not the one in the studio in pointe shoes doing take after take…