I like watching World War II docs.  They make me feel that my life is comparatively peaceful.  Whenever one of my shows doesn't get picked up, I just turn on the Military Channel and I'm quickly reminded of how much worse things could be.  World War II is endlessly fascinating to me and not only because my father and his family, all Jews, were forced to flee the city of Würzberg, Germany to escape the Nazis.  (We once owned vineyards, I am told.)  I simply find WW II to be an extraordinary knot of recent human history, full of great courage and unspeakable pain.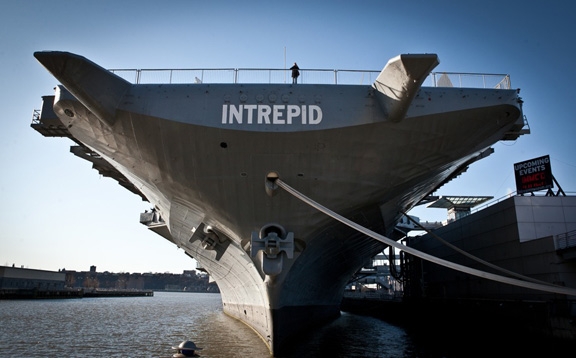 So, when I got a call from the USS Intrepid to see if Little Airplane would like to participate in their "Family Week" I was, as you can imagine, curious.  After all, the Intrepid was an active aircraft carrier in World War II and it's now docked on the Hudson River in New York City, just walking distance from where I live.  But what would we, a preschool television production company, do on board a ship of war?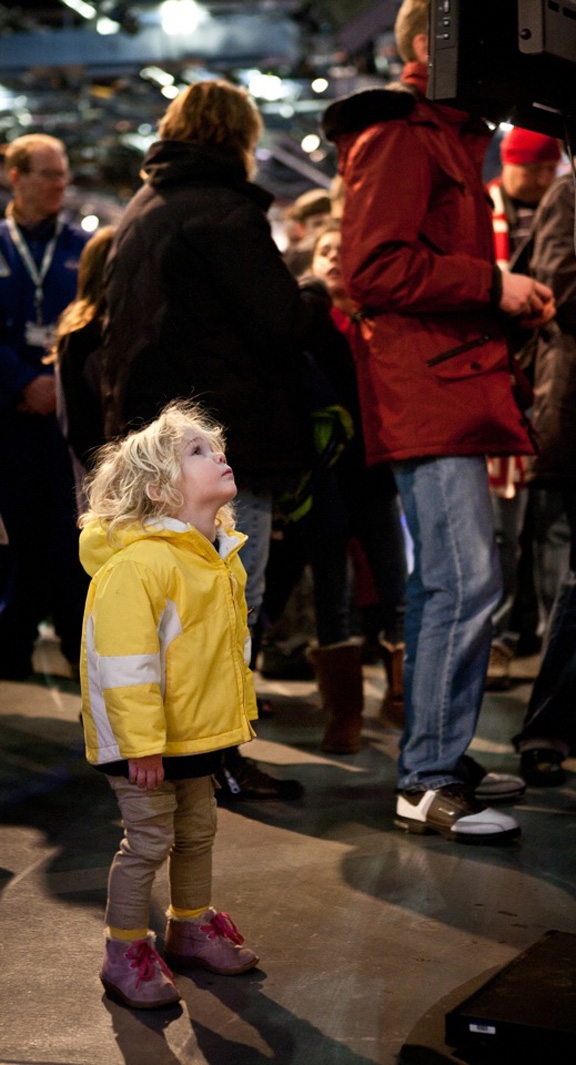 Well, like most small indies, we are nothing if not resourceful.  So I pitched them the idea that we would bring some of our Little Airplane designers on board the Intrepid and we would turn a few hundred of their guests into Small Potatoes.  "Imagine you're on the Left Bank of Paris and an artist in a beret is sketching your portrait.  It will be like that, except we'll turn you into a potato."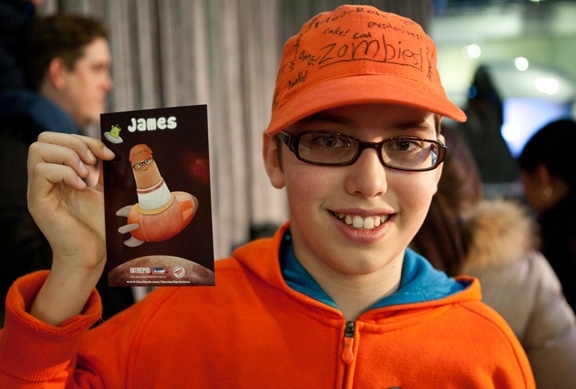 What can I say, they went for it.  I had no idea how we'd actually deliver on this promise but that's why I surround myself with very smart people who understand things like digital archives and Wacom tablets.  And so, today, on board an aircraft carrier that now boasts more Star Wars walk-arounds than pilots, and where lunch is served in a galley that has been converted into an Au Bon Pain, we unveiled our first ever Small Potatoes Portrait Studio.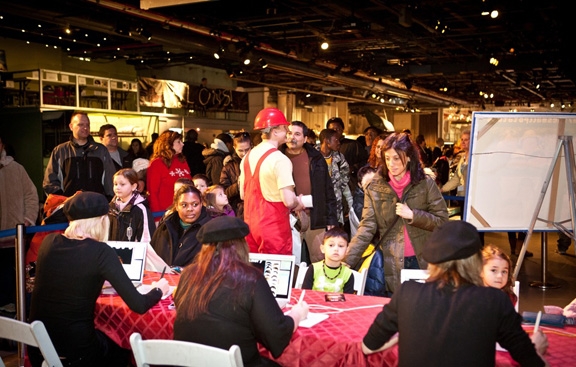 Here's how it worked.  We dressed up Alex Mager, our Office Manager, in red overalls and he greeted our guests.  Then our designers, led by our talented Art Director, Cassandra Gibbons, donned black clothes and French berets and made cute potato portraits of the kids who came to our stand.  (Each portrait took only about three minutes to make.)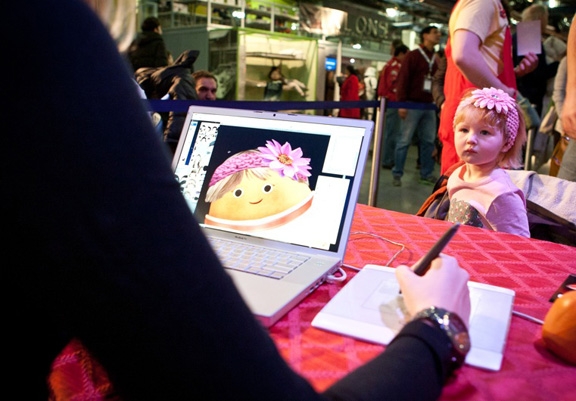 Then Sharon Thomas, our Head of Production, handed out the potato portraits to the proud, grateful parents while Malcolm Butler, our brilliant IT Director, made sure the technology flowed and the potato printers kept printing.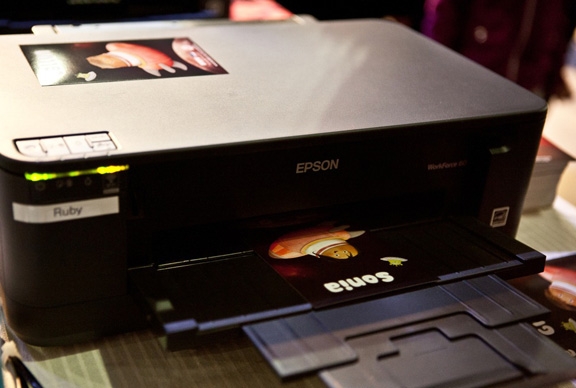 I just stood around with my cold cup of coffee imagining that I was Winston Churchill overseeing my brave potato battalion.  All in all, we created about 400 custom spuds, we made lots of new friends and, much to my surprise, we even made a few bucks.  And there were zero casualties.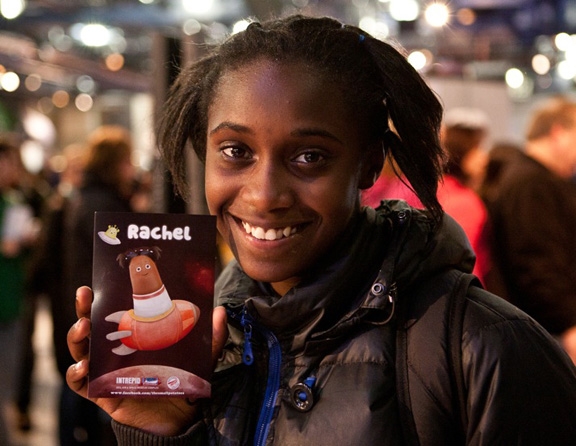 As I disembarked the USS Intrepid to go back to the office, I looked over at the flight deck and I noticed all the small jets perched there like lollipops waiting to take off.  Blue ones.  Green ones.  Red ones.  It occurred to me at that moment that perhaps we've entered a period in our industry's history in which it's better to be a small and nimble little airplane than to be, say, a large and hard to maneuver jumbo jet.  After all, as I learned on the Military Channel, the key to winning any aerial dogfight is neither your size nor your firepower, but the agility of your colorful aircraft.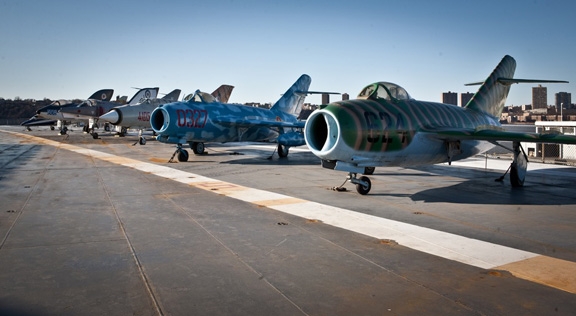 All of the photographs for this week's blog were taken by Little Airplane's favorite photographer, Carrie Leonard.  More of her work can be viewed at: www.carrieleonard.com