Target signs European licensees for Invizimals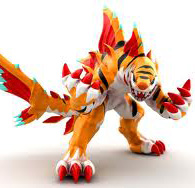 London-based rights management company Target Entertainment, which manages Sony PlaySation's gaming brands across the UK and EMEA, has forged partnerships in Europe with a number of new licensees for the kid-friendly Sony PlayStation property Invizimals.
In Spain, Random House is on board for character hand and activity books, Cife (bags and stationery), Juguetes Falomir (board games) and Naipes Heraclio Fournier (memory card game).
In Italy, Cartorama will handle back-to-school products including backpacks, stationery, diaries and giftware.
The new deals continue the growth of the licensing program for the augmented reality, monster-hunting game which last year saw Target land European partners for trading cards, stickers, and mini figurines.
The third installment of Invizimals, The Lost Tribes, launched on November 2, 2011 on PlayStation Portable.
Magazine
Check out our latest issue of iKids Digital! We've got the scoop on the latest social media marketing tactics, the tablets that kids and parents can't put down, and new insights on how youth are using social networking sites.
Kidscreen on Instagram