By the time you read this, there will be less than seven days left until the highlight of my entire year:  The Kidscreen Summit.  Now, you would think – or hope – that there would be something I'd look forward to more than Kidscreen's annual gathering of indies, broadcasters, licensing sharks, misfits, nutcases, and kid's TV miscreants, but there is not.  This is my Sundance.  This is my Burning Man.  This is my Superbowl.  I'm not proud of this fact, but it is a fact.
Not coincidentally, Kidscreen Summit also happens to be the best place on earth to get a new property off the ground or to keep one airborne.  Anyone who has a studio, a network, a pilot, a bible, an app or an interest in helping children (or making money off of them) will be in attendance.  And they all want to meet with someone just like you (or me.)

Are there problems with Kidscreen?  Well, I've only ever in my life heard one complaint and, I'm sorry, it is bullsh*t.  It goes like this:  "Kidscreen isn't exactly a market and it isn't exactly a conference.  It has an identity crisis."
Wrong.  Kidscreen is as eclectic as the industry that it  represents.  It's a gumbo, a jambalaya, a mixed grill.  Kidscreen is inclusive:  It celebrates research geeks, kindie rock musicians and animators without social skills.  It promotes co-productions, co-ventures and corporations.  Kidscreen provides sofas and chairs for the coy broadcaster and the tempting indie to try and make a kid's TV love connection that will give birth to a new children's show for some errant slot in 2014.  (Yes, it takes much longer to make a kids' show than to make a kid.)  Kidscreen is no more confused, fragmented, or schizo than the children's media business itself.  So I say "Bah!" to this criticism.
Bah!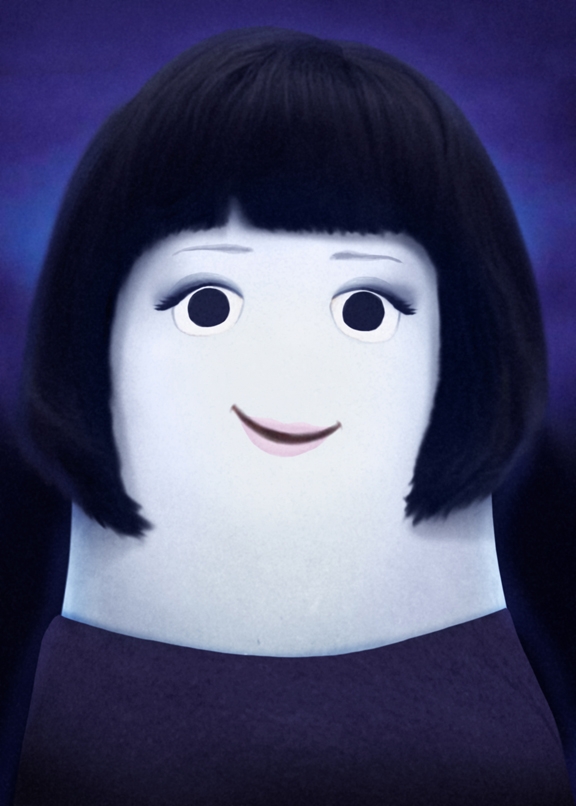 I've also gotten to know the team that puts Kidscreen together – led by Jocelyn Christie, the Joan of Arc of kids' media – and I've seen first hand how hard they work to keep Kidscreen the pre-eminent international event in the kid's industry.  Whether you're an apple-cheeked first-timer without any meetings or a crusty old stalwart trying to stay relevant, Joce and her team have been toiling away for the past eleven months to make sure there's a Kidscreen session, screening, panel or party that was designed just for you.  After James Brown, these are the hardest working people in show business, so do not forget to thank them.
With all that said, I do have one bit of criticism for the Kidscreen Summit, but it has little to do with the event itself.  It's about that big, ugly 1980′s bar in the lobby of the Hilton.  That bar sucks.  I'm sorry, it sucks.  The service in that bar is worse than on Delta Airlines.  It's easier to get a drink in Qatar during the height of Ramadan that to get a drink in that bar.  I kid you not, it once took me less time to secure financing for 52 episodes of an animated preschool series than to get a vodka tonic and a bowl of peanuts in that bar.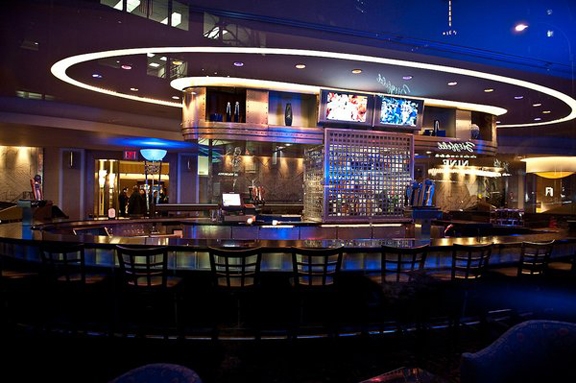 But I'm not here to complain.  No, I'm here to sing the praises of the Kidscreen Summit.  I love the whole thing:  The plastic badges.  The escalator rides past friend and foe.  The never ending search for a seat.  I love the 80-year-old union waiters who serve you lunch.  I love the crazy lady dressed as an apple tree pitching her show about a crazy lady dressed as an apple tree.  I love the 30-minutes-with-the-people-who-don't-return-your-e-mails.  I love the groupies, the goofballs, and the go-getters.  I love the rookies who, after much deliberation, chose the balloon motif for their new business cards.  I love the whole doe-eyed, aspirational mosh pit of kids' TV that is the annual Kidscreen Summit.  And I will see you all there!