I watch Storage Wars on A&E.  I watch it a lot.  If you don't know the show, it's about an odd group of people who bid on the contents of abandoned storage lockers then sell whatever's inside them.  They have to try to estimate the value of a locker's contents just by looking through the locker's doorway.  Once they "win" a locker, we get to watch them as they rummage around looking for goodies in all the various trunks, boxes, and drawers inside their locker.  Sometimes they make money, but often they don't.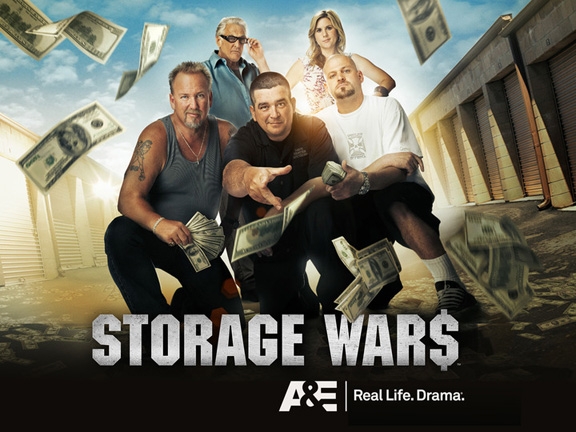 I wasn't sure why I loved Storage Wars so much until tonight during my run along the cold Hudson River when I realized that life is very much like a series of storage lockers.  Every day you have to decide which ones to bid on and which ones to let go.  You have to make snap judgments based on the way things appear from the outside, but you don't really know if you made a good decision until you get inside.  Only then can you see if that's really a Tiffany lamp or if those speakers you bought have any woofers.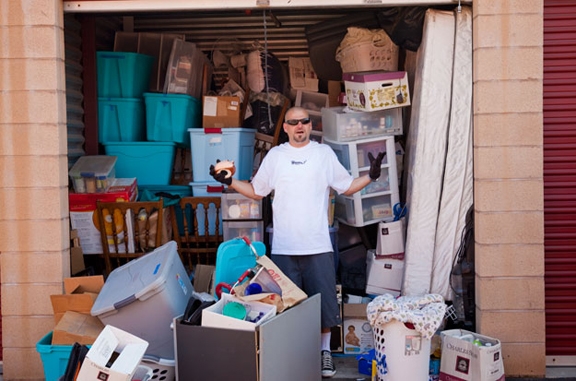 After my run, it occurred to me that people are also like storage lockers, each one just chock-a-block with hopes, fears, memories, and neurosis.  And you never really get to know someone until they open wide and their contents come  tumbling out.  The happiest people I know are the ones who open their lockers on a regular basis, despite the obvious risks of this approach.  These tend to be the more creative types who always find ways to express themselves, some by making music and others by making paella.  And, conversely, the least happy people I know are the ones who tug on their padlocks all day to make sure no one will ever get inside.  These folks tend to fear embarrassment so acutely that any creative gifts that they might have remain safely hidden.
Which brings me to KidScreen.  I know that many of you are getting your show bibles and trailers ready for pitch time.  You're coming to KidScreen with a dollar and a dream and, for that, I salute you.  It's only because people like you roll open your lockers at places like KidScreen that any television shows get made, ever.  And whether you sell your project or not in February, you should feel great just for trying.  Most people are afraid to try.  They're not at KidScreen.  They're inside their locker somewhere writing scripts no one will ever read or singing songs no one will ever hear.  Or maybe they're home watching your shows on TV.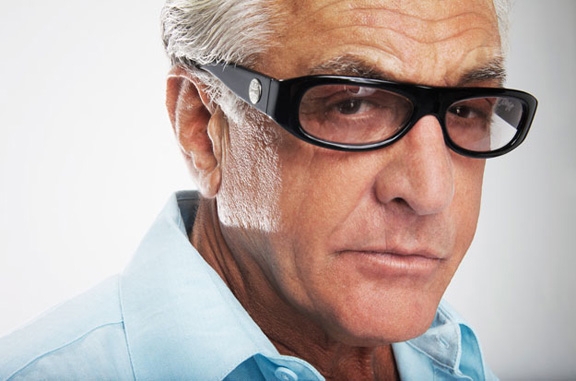 But if you are attending KidScreen (and you should), I hope you'll drop by our opening night party at Little Airplane.  We'll have lots of free booze and food and lovely signage from our co-hosts Fremantle Media and SDI Media.  SDI will also be raffling off some iPads and $5,000 worth of free dubbing for those of you who are into dubbing.  We hope to see you there and, if you're the type of person who has trouble opening your locker, we'll have a pair of bolt cutters on hand at the bar right beside the Silver Patrón.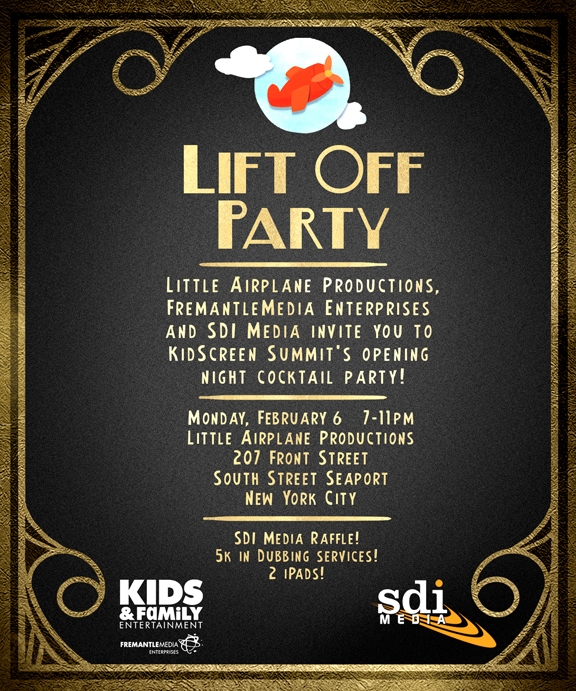 Yuuuuuuup!