Hollywood looks to India in new entertainment JV
Los Angeles-based brand entertainment company A Squared Entertainment (A2) has entered into a joint venture with Indian animation and visual effects studio Tata Elxsi. Under the A Squared Elxsi Entertainment moniker, or A2E2, the venture will combine A2′s brand management and multimedia distribution with Tata's animation, gaming and tech expertise.
Together, the companies will create, develop and distribute original brands, including animated entertainment, digital gaming and originally designed consumer products.
Tata Elxsi's Visual Computing Lab, part of the US$83.3 billion Tata group, is based in India but operates a studio in Santa Monica, California. The studio's recent productions include Roadside Romeo (co-produced by Disney and Yash Raj Films), as well as TV commercials for Coke, Reebok and Wrigley. Tata Elxsi also offers full service software, hardware, system design and development programs for a variety of technology products including gaming, multimedia and high-performance computing.
A2, for its part, already has a series of kid-friendly projects in production with personalities ranging from Warren Buffett to Martha Stewart, Gisele Bündchen and Stan Lee.
The new venture's daily operations will be managed by co-presidents Andy and Amy Heyward from A2′s office.
Magazine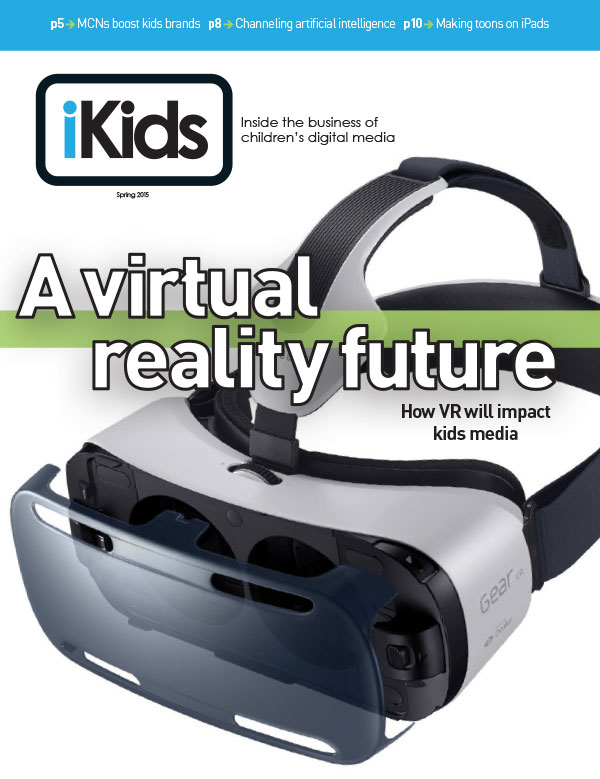 Our spring edition of iKids Digital is now available! We're taking a look at the looming rise of VR in kids entertainment, how MCNs are boosting the marketing might of kidsnets, and the rise of artificial intelligence in kids tech toys.
Kidscreen on Instagram