Mobile apps get rating system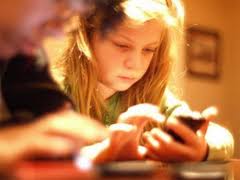 Taking a virtual page from the video game world, mobile apps will be subject to age-based ratings thanks to a new partnership between the Entertainment Software Ratings Board (ESRB) and wireless association CTIA, which was announced in full detail yesterday.
With more than 500,000 iPhone apps and 200,000 Android apps circulating the mobile space, and kids cherishing their devices more than ever before, the official CTIA Mobile Application Rating System with ESRB is designed to provide parents with more context on the appropriateness of apps for children.  The system will utilize the well-known age rating icons that ESRB introduced to computer and video games back in 1994. Apps will fall into six categories running from EC for Early Childhood to AO for Adults Only (18 and older).
Six mobile app storefronts – AT&T, Microsoft, Sprint, T-Mobile USA, U.S. Cellular and Verizon Wireless – are voluntarily supporting the new ratings as part of their application submission process. Going forward, when developers submit their applications to a participating storefront they will be able to complete a questionnaire, free of charge, in order to assess the app's use of violence, sexual content, language, user-generated content and location tracking. Each rated app is issued a certificate and a identifying code that can be subsequently submitted to other carriers. ESRB has stated that it will routinely test the most popular apps and adjust inappropriate ratings when necessary.
Meanwhile, the two biggest players in the app arena, Apple and Google, are not attaching themselves to the new initiative as of launch time. Both companies have their own app rating systems in place.
Magazine
Our fall edition of iKids Digital is now available! We're taking a look at the migration of virtual worlds to mobile, how to find success in the mobile education space, wearable tech for kids and much more.
Kidscreen on Instagram