Disney/ABC TV names digital media VP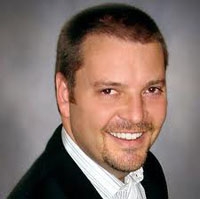 Former Saban exec Chris Thomes has been named VP of digital media studios for the Disney/ABC Television Network, where he will manage branded digital programming and creative development for content created by external producers, including derivative webisodes, original series and special event live programming.
Thomes is returning to the company after time spent overseeing digital production and programming for Saban Brands. He joined Saban in March of this year and oversaw the digital assets of the Power Rangers and Paul Frank brands. He previously served as executive producer for Disney's Interactive Media Group, where he developed digital content for the Disney Channel and its brands.
Magazine
Check out our latest issue of iKids Digital! We've got the scoop on the latest social media marketing tactics, the tablets that kids and parents can't put down, and new insights on how youth are using social networking sites.
Kidscreen on Instagram