DisneyJunior.com makes birthdays more personal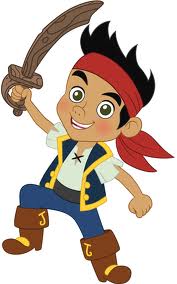 Forget Facebook birthday reminders. DisneyJunior.com's new It's Your Birthday! Celebration program allows parents to prepare for their child's birthday well in advance by creating free customized video greetings from popular characters like Mickey, Minnie or Jake.
The program, which is tapping into the ongoing trend of kids engaging with fictional characters from TV shows, is accessible to parents at DisneyJunior.com/Celebration.
Disney Junior personalizes the video experience by adding the child's name, age and photo and also offers the opportunity for the Disney Junior characters to make personalized phone calls to the birthday boy or girl. Added benefits for parents include email reminders that start five weeks prior to the child's birthday, online party tips, printable paper crafts and additional online birthday activities for kids, all featuring the Disney Junior preschool characters from the animated series Mickey Mouse Clubhouse and Jake and the Never Land Pirates.
Magazine
Our fall edition of iKids Digital is now available! We're taking a look at the migration of virtual worlds to mobile, how to find success in the mobile education space, wearable tech for kids and much more.
Kidscreen on Instagram