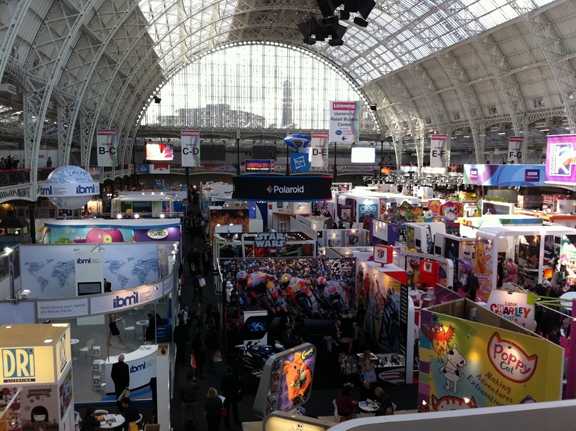 I am in the UK this week attending Brand Licensing Europe and drinking tea.  I am a coffee drinker by birth but, here in London, whenever I have a spare moment, I find myself thinking, rather mysteriously, "Wouldn't it be nice to have a lovely cup of tea?"  My hotel room at the Kensington Hilton has its own little plug-in teapot and I have now made myself no less than five cups of English Breakfast tea with milk since I arrived (which is five more cups of tea than I had in all of 2010.)  Perhaps it's the damp, mid-October chill, but London simply makes a person want tea.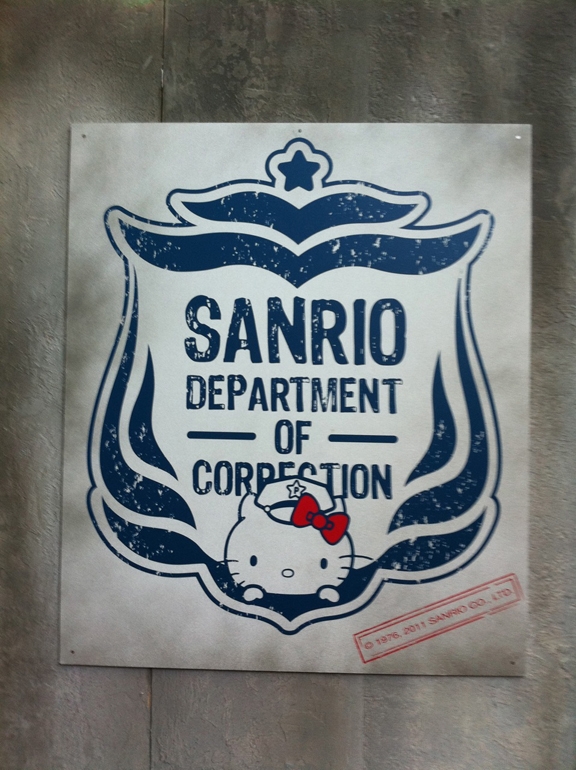 Other than drinking tea, I have been trying to get my mind around the Sanrio stand at BLE which is modeled after a prison and features correctional officers with nightsticks who, upon your arrival, ask you (rather firmly) if you have an appointment.  Sadly, I did not, and I was summarily escorted off the stand for impersonating a licensee.  I didn't get even a glimpse of that bad girl, Hello Kitty, who was presumably somewhere inside this prison doing hard time.  I don't even want to imagine what her crimes were.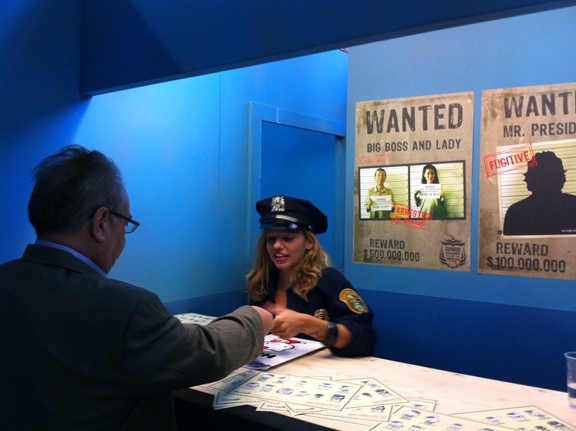 It's quite busy here on the floor at the very impressive Olympia exhibition hall where humans mingle effortlessly with stuffed walk-around pigs, aliens, elephants and their ever-embarrassed handlers.  A few people who know more about licensing than I do attributed the strong attendance to the simple fact that the US-based Licensing Show moved to Las Vegas and many Europeans would prefer to stay home than go to Vegas.  I do have a difficult time imagining French people walking around the Bellagio with three foot tall Margaritas, so perhaps this European reluctance to embrace Las Vegas is not so surprising.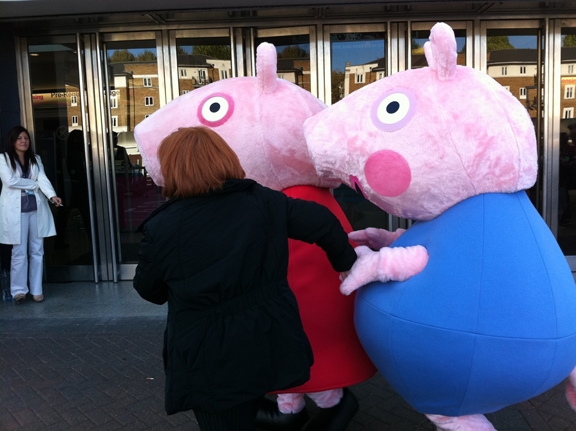 Here at Brand Licensing, the mood was best summed up by one industry veteran who told me, "You do treble the work for half the result."  I suspect this is true given that there are 86 preschool properties being presented at BLE, but I chose this quote mostly because I like the way British people say "treble" instead of "triple."  For Americans, "treble" is a word used in acoustics, as in, "Pump up the bass, lower the treble."  Also, on the subject of language, I learned this week that "SKU," as in "three toy SKU's," is actually an acronym for "Stock Keeping Unit."  Who knew?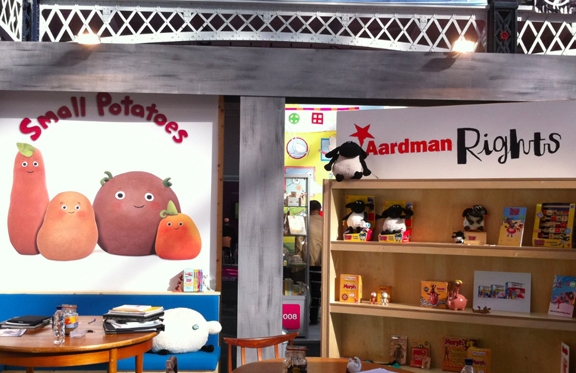 Despite nearly getting crushed beneath the muscular green body of a boys' action figure, I must say I had a wonderful few days in London.  I got to visit my adorable godson, William, I got to eat some excellent vindaloo, and I got to spend time with the gracious, intelligent, and highly creative team at Aardman Rights.  In case you haven't heard, Aardman is now representing all the rights (outside of publishing and distribution) for my beloved "Small Potatoes" in Europe.  As a lifetime fan of all things Aardman, I couldn't be more pleased with this partnership or the response that we received this week from licensees.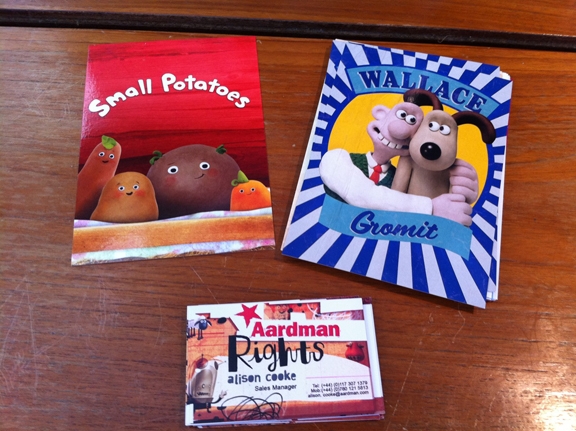 I'm now packing up my adapters, my show bibles and my business cards, and boarding a Korean Airlines flight to Seoul for the next phase of what is proving to be a very busy fall travel season.  I want to thank you all for the thoughtful comments and e-mails I received after last week's "Tirade From Toronto."  It warmed my indie heart to hear that so many of you share in the suffering and the joys of the difficult, important work that we all do.