Last night, while everyone else in Cannes was drinking, dancing and singing Karaoke on yachts, I was out on my nightly run along the Croisette.  I am not a fast runner and it's not uncommon for others to pass me, including the occasional French centenarian.  Long ago I traded in speed for slow and steady progress in work and life, so I don't see why my running should be any different.  But running during markets is risky and I always hope I don't see anyone I know but, inevitably, I do.  Last night, for instance, I ran by my friend Vicky Schroderus from YLE in Finland and, rather than encouraging me as I huffed along the Croisette, she simply yelled, "Josh, get a life!"
Vicky's unsolicited but not unexpected advice sums up for me the difference between my experience in the South of France and that of so many of my colleagues who do have lives.  For them, MIPCOM is as much about having a good time as it is about having a good market.  They typically stay out until 3:00 am every night living on Rose, heavy cream sauces and adrenaline.  And, though some of them manage to look surprisingly fresh for their morning meetings, others arrive looking not unlike the cast of Celebrity Rehab.  They are what we used to call "party animals."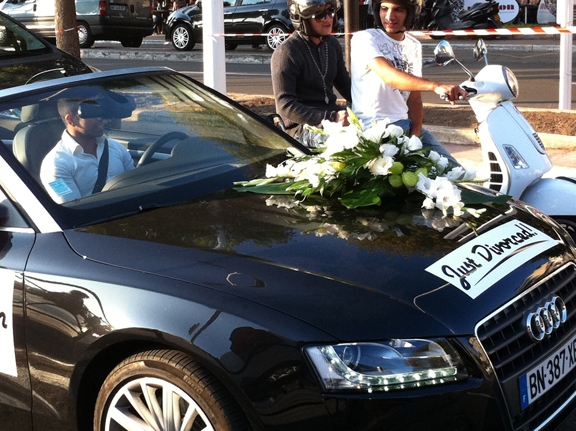 I, on the other hand, am a work animal.  When I'm in Cannes, I can usually be found pitching, trying to find the person I am supposed to be pitching, ironing a shirt for a pitch, or running slowly along the Croisette thinking about who else to pitch.  I am, without a doubt, the dullest guy on the Cote d'Azur.  For me, MIPCOM is like Wimbledon, and all I really want is to be well rested and alert so I can perform on the tennis court each day.  Perhaps I've just seen too many great kids' TV companies go from party to potty in the past few years, but I find this critical week of MIP meetings to be far more sobering than intoxicating.
But even a workaholic like me needs a break now and then, so I did manage to sneak away to Nice at the very end of the market with my friend Joanna Werner to walk through the lovely stone rooms of the Matisse Gallery.  Afterwards, we hiked down the steep, curvy hills into town and toasted Joanna's recent International Emmy nomination for "Dance Academy," her bold and beautiful teen drama on the ABC in Australia.  Later we dined on beef carpaccio, a delicious fillet of turbot and a pistachio concoction that came with a sliced fig and some lovely foie gras (sorry, Ming-Ming.)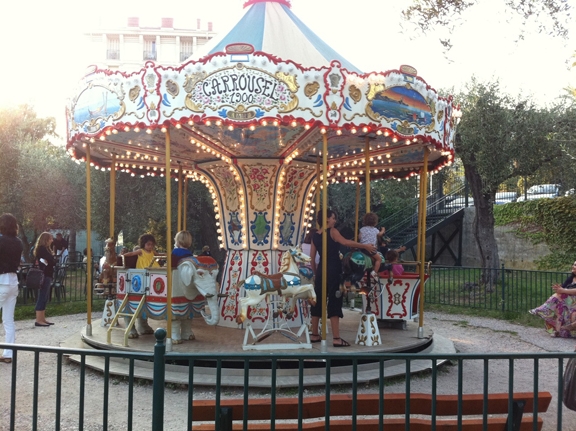 Other than this one happy respite, MIPCOM was all work and no play for me and Sharon Thomas, our Head of Production, who accompanies me to the various international TV markets. Sharon speaks half a dozen languages and oversees, among other things, all of our distribution and licensing in Asia.  Having traveled together for a few years now, Sharon knows me well and understands that I have little sense of time or direction and I cannot recall anybody's name, even people whom I may be related to.  To help me with my limitations, Sharon provides me with minute-by-minute itineraries, photos of those I will meet, and maps that show the paths between my meetings.  If I follow her little red arrows, things tend to go smoothly in Cannes though I have, on occasion, wandered off into the sea.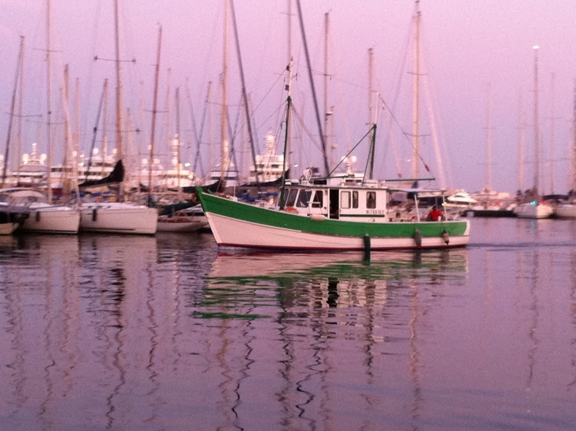 For those of you who were not able to make it to MIPCOM this year, I am pleased to provide you with a short list of just some the many highlights of my own sunny week in France.
1.  Over dinner in a wonderful restaurant in Antibbes, I learned that my dear friend and Kidscreen Publisher, Jocelyn Christie, has just two pictures on her desk:  One of her daughter and one of Eminem giving "the finger."
2.  After a week of rude service by waiters, hotel clerks and shopkeepers, I was told by our very rude driver on the way to the airport that we were rude for not apologizing to him for being five minutes late arriving in our hotel lobby.
3.  Realizing that Bob Higgins is actually Benjamin Button.  When I first met Bob at Classic Media over ten years ago, I'm pretty sure he was a pudgy, bespectacled 35 year old. Today he is nothing less than a svelte 25-year-old rockstar.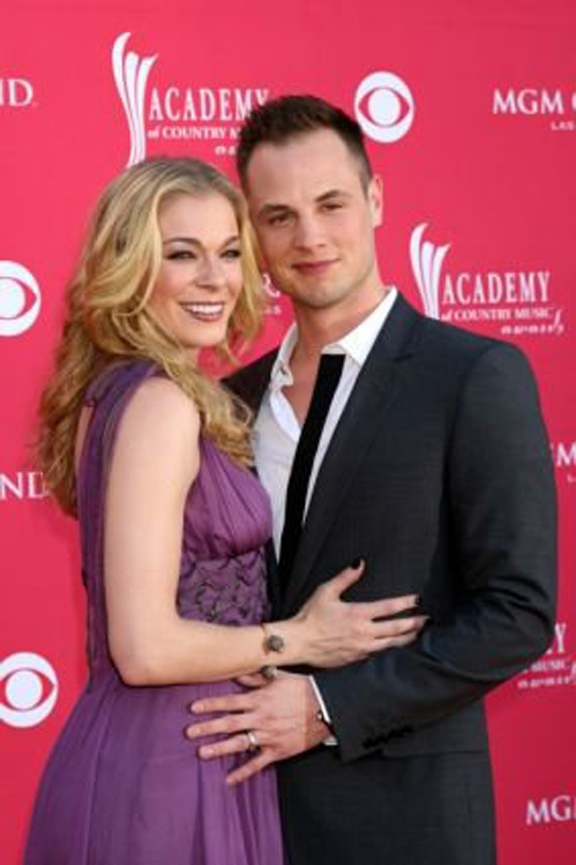 4.  There was a big fire on the Croisette and two of the beachfront restaurants were completely gutted.  Last time I was here, there was a flood and the entire Warner Brothers stand was underwater.  And, the year before that, ash from a volcano in Iceland shut down all the EU airports.  Am I wrong to be worried about a swarm of locusts next year?
5.  For the first time in at least five years I heard the beautiful words: "Wow, preschool is hot this year!"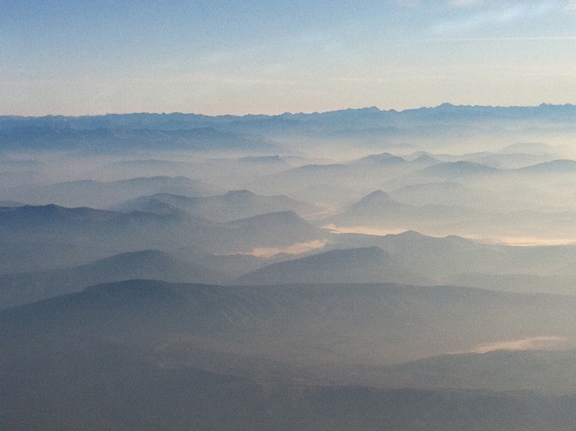 I am now on board my Delta flight from Nice to New York. Though the plane is filled with TV executives, all MIP conversations have thankfully ended.  No one cares anymore who anyone else is or where they work.  I settle into my seat, happy to say nothing, hear nothing, and pitch nothing.  I close my eyes and lean back, wanting only to get home to Mary and Buffy and the life that I've got.