Factory Transmedia launches preschool series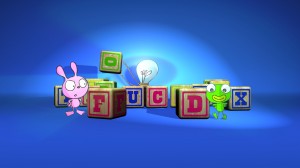 Newly established prodco Factory Transmedia has launched its first preschool IP called Ribbit, Rabbit, Robot (working title), which will make its debut at next month's Cartoon Forum in Poland.
Created by Curtis Jobling (Raa Raa the Noisy Lion, Frankenstein's Cat), the 2D-animated Ribbit, Rabbit, Robot is based on an unlikely trio of roommates who live in an old oak tree in the heart of a secluded wood. Notably, each character in the series represents various points of the Autism spectrum, including Attention Deficit Disorder, Obsessive Compulsive Disorder and Kanners Autism.
Tags: Factory Transmedia, Rabbit, Ribbit, Robot