Dale Earnhardt, Jr. designs Hot Wheels car, apparel range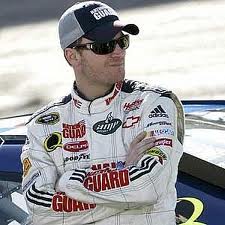 Mattel's Hot Wheels brand is teaming up with NASCAR superstar Dale Earnhardt, Jr. to design the Hammerhead toy racing car along with a corresponding line of licensed apparel.
The boy-skewing collection, available exclusively at Walmart stores across the US, includes a variety of kids t-shirts and pajamas featuring modernized versions of iconic racing cars complete with graphics and phrases. The Hammerhead car, based on one of Earnhardt's childhood nicknames, features classic '50s hot rod meets '60s muscle car styling.
Hot Wheels has had a long history of participating in the automotive racing world, such as sponsoring Jack Baldwin's car in the 1992 Trans-Am Championship as well as Kyle Petty's NASCAR sponsorship during the '90s. Last year, Hot Wheels teamed up with Danica Patrick to create the first celebrity-designed Hot Wheels car — the Danicar. This year's program
Tags: Dale Earnhardt, Hammerhead, Hot Wheels, Jr., Mattel