When did toys get a second life?
Three and a half years ago, Claire Green, president of Parents' Choice Foundation, and I, at the time, Deputy Editor of Nick Jr. Family Magazine, were downloading our views on Toy Fair over a few glasses of Chardonnay. Without too much deep thought, we realized that nearly every new toy we had seen had a bell, whistle or chip in it. Not necessarily to up the play value, but because it was now affordable for toy manufacturers to add them.
Out of that conversation grew Sandbox Summit, an idea forum that explores the ways technology and play intersect. Our first conference at CES in 2008, A Playdate with Technology, focused on the transition of traditional toys to tech-enabled toys. The word "transmedia" was never even uttered. Now, at our seventh event, Sandbox Summit@MIT: Game Changers, people, policies, and products that empower 21st century kids, not only has the focus of the toys changed, but the very idea of what constitutes play has changed. Today, a phone is considered a toy (even for a one-year-old!).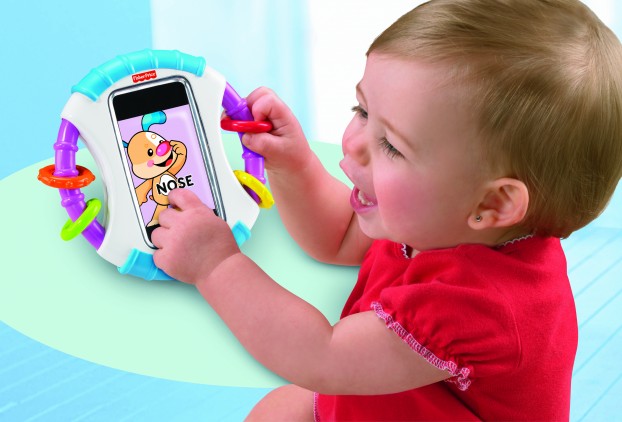 Tools are now toys, even for the youngest users. Fisher Price makes a drop-proof case for babies to share your iPhone. Calling grandma?
Our bodies have replaced joy sticks. Most ABC books include an "e" in the title. And interactive television has nothing to do with a DVR. Play, the most basic activity for kids of all ages, has crossed the digital Rubicon.
One of the perks of being an organizer of Sandbox Summit is getting to meet a lot of major players in the kids, media and academic communities. But as an aggregator of playful thinking, rather than a developer or producer of new media, I can afford to embrace risky ideas. So that's what this blog is going to be about. Things I've heard in the Sandbox. People that made me think. The best, the brightest, and sometimes the dumbest products. Hopefully even the next big thing.
I'd love to hear what you think that's going to be.
Email me at wendy@sandboxsummit.org.