I was watching a documentary about the brain the other day and they were explaining that the reason magic tricks work is that our eyes are hot-wired to follow whatever happens to be moving.  This makes it very easy for magicians to fool us into looking wherever they want us to while they trick us.  Our predisposition to follow movement, like everything else about humans, has its roots in survival.  Our early ancestors had to follow moving animals in order to catch them and eat them (or to avoid being caught and eaten by them.)  So, the moving thing became the important thing.
Fast forward to the dog run.  I am watching a guy throw a tennis ball for a group of dogs, including our own adorable mini-Australian Shepard, Buffy.  Now, Buffy is extremely fast and she loves to chase tennis balls, so on this day  (like most days) she was out-running the other dogs, getting the tennis ball first, and returning it to the guy.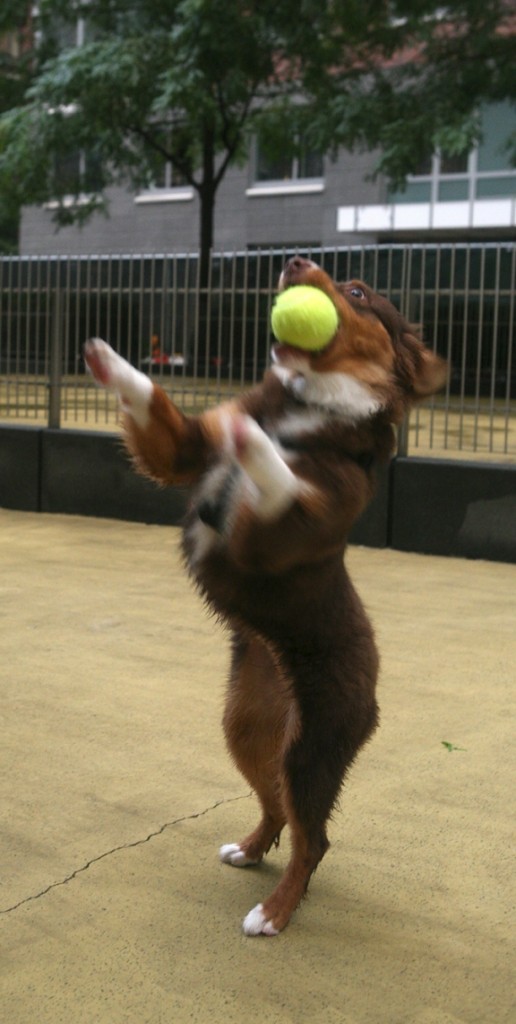 Or at least she was trying to.  You see, on this particular day, the guy had two tennis balls.  And so, by the time Buffy returned with the first tennis ball, the guy was already preparing to throw the second one.  Upon noticing that there was a new tennis ball in play, Buffy would immediately drop the first tennis ball and rush off to try to get the second one.  It was obvious even to our little Buffy, that the tennis ball itself had no real value.  It was the fact that the tennis ball was in motion that made it important.  It was the movement of the ball and not the ball itself that made the ball worth chasing.
Now, this principle is very important if you are in the business of trying to sell your original kids' shows.  Because unless you are out there hustling your property at the markets, unless you are talking about it to whomever will listen, unless you are creating some movement for your property, then it will be ignored by all the dogs.  The network dogs.  The licensing dogs.  And the retailer dogs.
Because even if it's the best IP in the world, we are a species that requires, as the key reason for us to focus our attention on anything, movement.  This no doubt causes frustration for shy or aloof show creators everywhere who toil away on their projects for years, fully expecting someone to discover them working in their basements and offer them a commission.  It just doesn't work that way.  Creating movement, and getting someone with influence to notice that movement, is perhaps the single most critical element in making a show (or anything else) successful.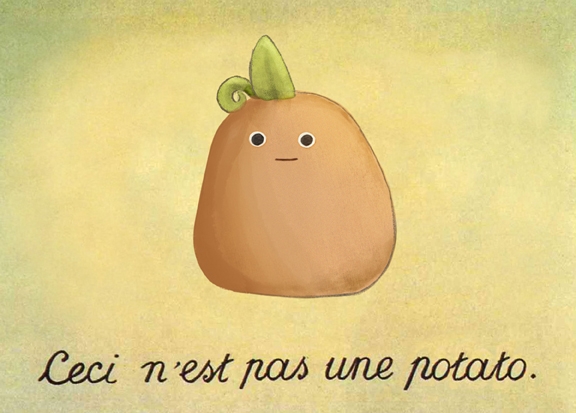 So how do you do you create movement?
Some people have marketing dollars and they buy banners that they hang up outside the Carlton Hotel in Cannes. Some people are good talkers and they try to charm their way into the good graces of network executives.  Some people even write blogs for KidScreen in which they talk about their own shows ad nauseam.  How you do it depends largely on your own strengths and weaknesses but, as the song goes, "You gotta have a gimmick" and the purpose of that gimmick is to create movement.  And without movement, I assure you, your project will soon be as lonely and forlorn as an old tennis ball in the corner of the dog run.