Cartoon website targets kids and network execs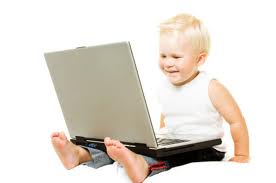 New cartoon website Toon Goggles is providing animators and network executives with a window into the online viewing habits of toon-watching kids.
The new website from ADC Licensing allows animators and rights holders to submit age-appropriate pilots, trailers, clips and full episodes of professionally produced cartoons, which can then be viewed by kids on PC as well as on iOS and Android mobile platforms. Toon Goggles collects data surrounding viewer demographics, time spent watching and star ratings and shares this information for free with subscribers. The  COPPA-compliant website says that it releases  'anonymized' data about kids who are under the age of 13 and employs strict pre-screening measures to ensure that content is indeed kid-friendly
The website welcomes material from older libraries as well as professionally produced cartoons that never found a home on television.  Previously unfinished projects can also be placed on Toon Goggles to renew financial interest with networks.
For now, the startup  is focusing on building its content library before launching globally in May. In terms of attracting young viewers and their parents, the company will embark on an advertising campaign in May that will target print media, movie theaters, children and parent websites,  social media sites and Saturday morning children's TV.
Magazine
Our fall edition of iKids Digital is now available! We're taking a look at the migration of virtual worlds to mobile, how to find success in the mobile education space, wearable tech for kids and much more.
Kidscreen on Instagram