Guest Blog by Kim Wilson
Josh and I bumped into each other in the hallways at KidScreen, where lots of people were rushing to sessions, meetings, and potential deals.  I remarked how I would love to see more discussion about why we're here, why we should be optimistic and what an incredible impact we make every day.
Which led to this guest blog about my eternal optimism for "the power of one."
(Personal warning that I am an extremely glass is half full kind of gal, so be prepared for corny optimism ahead…and FYI, if the glass were half full, it would be full of an incredible wheat beer from a small yet extremely skilled microbrewery, but I digress.)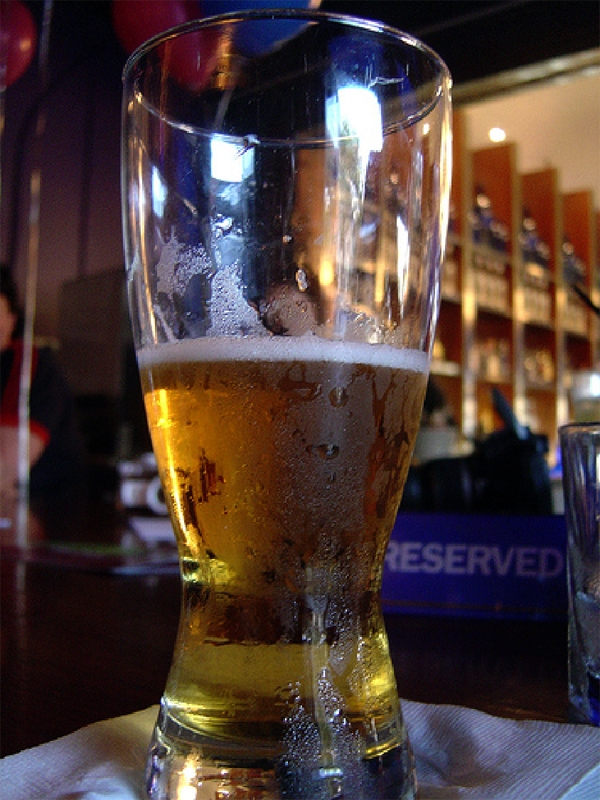 I learned about "the power of one" right after I started in kids TV.  I would be eating cereal at my breakfast table at home, come up with a great idea for a show, and within a month, have 20 pictures on my office wall of drawings kids had made showing something they just learned from that one idea.
One person.  One idea.  Incredible impact.
My favourite part about making content for kids is that amazing part where we make a difference for the audience we are serving.  I am teaching Children's Television at Ryerson University in Toronto right now, and what I love about it is a return to the basics of knowing your audience/end user, and really focusing on how you can impact them.
So to hopefully re-inspire or further ignite that passion for kid's content that rests within all of us, I want to share a few events that happen around my house:
A couple of months ago, friends of mine brought my three-year-old son, Noah, a really cool remote-control school bus to play with.  Here is a picture of what happened: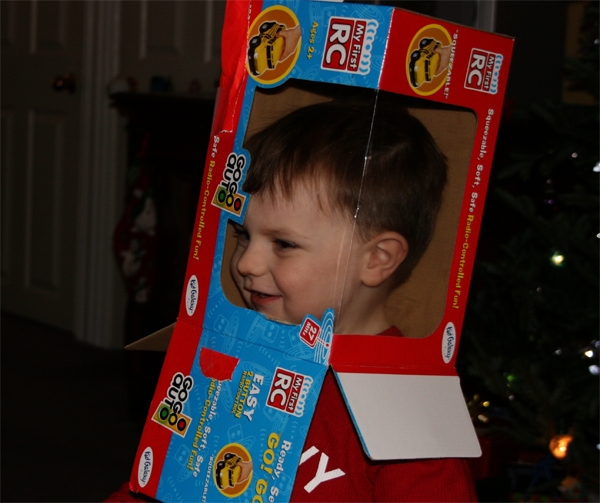 Yes, that's Noah using the box to play astronaut, based on his love of "Lunar Jim," an incredible early science series for preschoolers.  Sure, he likes the remote-control bus, but comparatively, the box and re-enacting Lunar Jim day after day was the winner.  Sometimes I even get to play Ripple and be part of his Lunar Team.  Teamwork.  Space.  So much he is learning and so much that is inspiring him to want to know more.
The power of one great idea.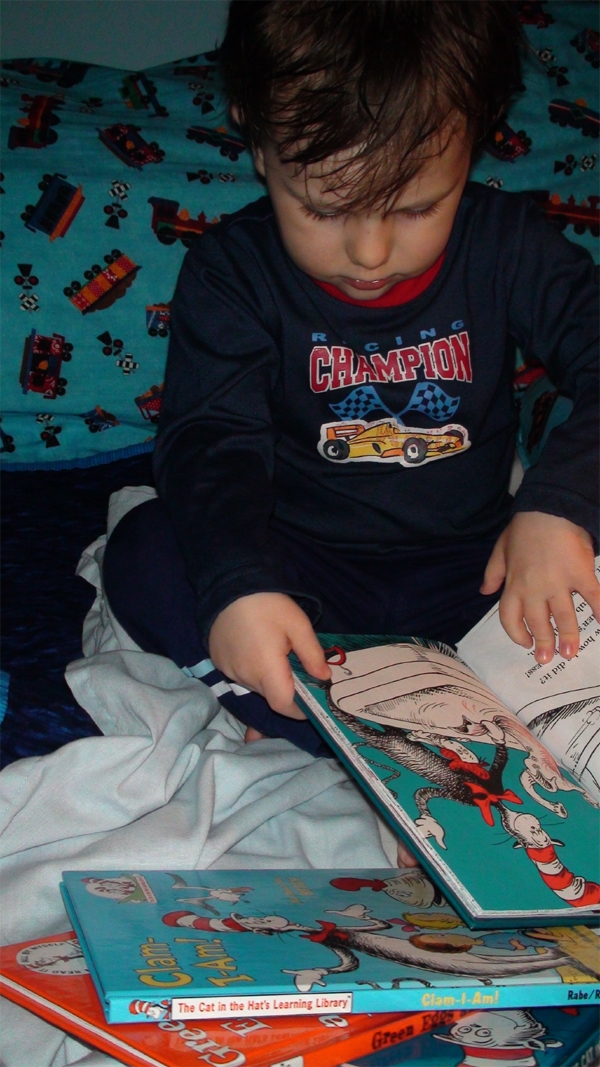 Sure, he was interested in Dr. Seuss before.  What kid isn't?  But since watching "The Cat in the Hat Knows a Lot About That," it is Dr. Seuss every night.  In fact, his fave book right now is "Clam I Am" by Seuss.  He learned about the beach from an episode of the series, and since then, he is totally interested in how starfish grow back a star if it gets damaged.  We were lucky enough to see a starfish at a friend's birthday party and it was great to see him tell everyone at the party all he knew about this incredible sea creature.  Self Esteem.  Science.  Language skills.
The power of one great author and a series of other "ones" who knew best how to share it with children.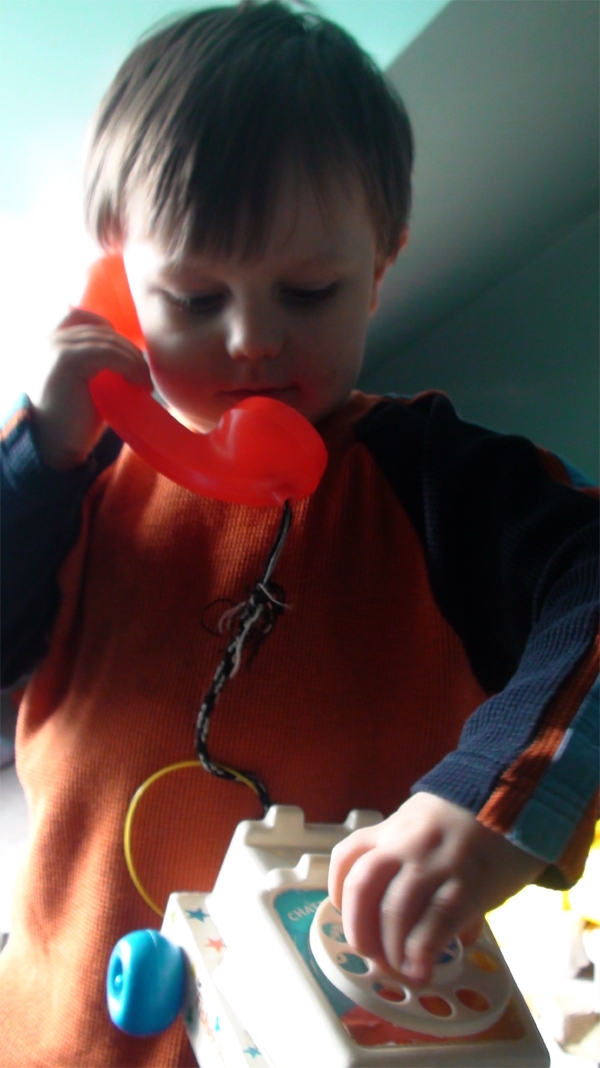 Yes, the age-old very cool retro Fisher Price phone.  But who is Noah calling?  Huckle Cat from the series "Busytown Mysteries/Hurray for Huckle!"  We play this game (that Noah created) all the time.  In the series, Huckle solves mysteries.  So every time Noah wants to figure something out, he gets his phone and calls Huckle (who I get to play…Fun!)  and together we solve his mystery (while I help, usually it's him who solves it and learns something new.)
As you can imagine, I could go on.  Noah is merely a representative (a test subject with a seemingly endless photo database) of countless children who are doing the same kinds of things, as extensions, and imaginative play based on children's content they see.  We get an enormous amount of letters, emails, tweets and calls each year at the CBC, many from parents thanking us for all the positive things that have happened (learning, self esteem, coping skills for emotions, etc.)  And this isn't just about preschoolers; it's about all ages and on all platforms.  And each of us has a story or many stories like this.
One idea and/or what one person can bring to a team.  That one idea can reach one child, thousands of children, often millions of children.  And that impact can further their development, empower them, make them more confident, and make them feel a part of something or even just make them laugh after an overscheduled day.  And stay with them.
All because of the power of one.  You.
And if you still have doubts about the power of one, I strongly encourage you to watch this video.  It's from 1969 with one very committed, passionate man who was sent to the U.S. Senate to battle for Public Broadcasting in America.  His name was Fred Rogers and in this video you will see the Senate Chair, a seemingly unfriendly senator, change his demeanor in the matter of a few short minutes.  All because one man believed passionately about the impact television could have on young children.  Trust me, it's worth watching until the end: http://www.youtube.com/watch?v=yXEuEUQIP3Q.
A friend of mine gave me a birthday card recently.  It was a Mister Rogers card, and you can press one of four TV buttons to get a message.  One says, " You're unique.  There has never been another person like you and there never will again."
I know it can sound a bit corny, but I say I'm a believer.  There is only one me.  And I know I have had an impact.  I try to celebrate that often by watching how kids are responding to content that I am part of.  It's empowering.
So when we struggle to make financing work for shows, and when we struggle to meet deadlines, come to an agreement on creative, sell shows, figure out if there should or shouldn't be toys and how can we keep the integrity of our projects and so on, it's really great to remember one of the best reasons to do it is this little guy with the box on his head, the request for reading Dr. Seuss books, and the Fisher Price phone in his hand… and the many other children of all ages whose lives we impact.  For now and forever.
All because of you, me, and every one else who has brought their uniqueness to this industry. I encourage you to celebrate your "power of one." It really will make your glass half full.