KidScreen Summit has come and gone like a charging hippo.  It's over, but there is debris everywhere.  E-mails from people I have no recollection ever meeting.  Business cards with logos that look like they were designed by a six-year-old.  One-pages sporting toads and trucks and smiling pink mushrooms.  What can I say, I laughed, I cried, and I cried some more.
KidScreen Summit, as much as I enjoy it, is an absolute vortex of oddballs, egomaniacs, plush pushers, tech geeks, licensing pimps, idealists, prima donnas and fuddy duds.  On a regular day, I myself appear on that list at least five times.  But, during KidScreen, I become all of them, depending on the meeting.  The creative part of my brain goes into hiding like a chipmunk on the first frost, but the rest of me becomes as thick-skinned and slippery as a sea lion in Los Angeles. Like everyone else, I work the crowd to get the work.  And sometimes the crowd works me.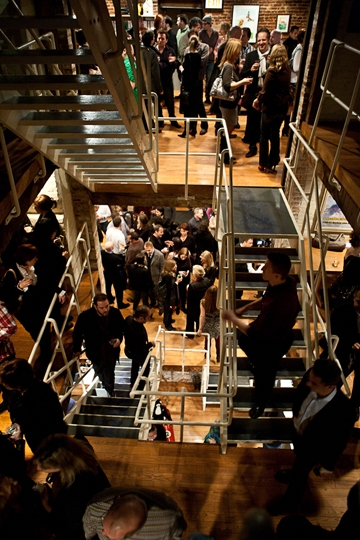 At the end of the KidScreen week, the standard question that everyone asks everyone is:  "How was your KidScreen?"  If you're new to the game, you may actually be answering the question honestly, which means you say something like, "Well, I didn't see the people I really wanted to see and the ones I did see were vague, unresponsive or drunk."
However, if you've been attending media conferences for a while, you know that there are actually a few convenient, off-the-shelf responses to choose from when asked this question.  As part of my ongoing community outreach efforts in the kids' business, I've made a short list of answers to the question "How was your KidScreen?" and I invite you to use them at your leisure.  I should also note that these answers work not only for KidScreen but for all kids' conferences.  Please feel free to customize as needed.
The Confident Upbeat Answer – "KidScreen was great.  I saw everyone I needed to see and I feel like the industry has finally turned a corner.  I'm really pleased.  You?"
The Cynical Answer -  "KidScreen isn't a market and it isn't a conference.  What is it?  Can somebody tell me that?  I thought the air in the Hilton was really dry."
The Transmedia Answer – "I create worlds and, frankly, KidScreen hasn't caught up with me yet.  I mean, these people are talking about television.  What's television?  Oh, it's like radio!  I get it.  Well, I create worlds."
The Indian Animation Studio Answer – "We are India's largest provider of quality CG animation.  We are interested in co-production opportunities for our original IP and we are also looking for service work.  We are available to meet at the following times.  Monday, 2:00 pm – 5:00 pm.  Tuesday, breakfast only.  Wednesday, 11:00 am – 4:00 pm.  Thursday, all day.  Friday, 8:00 am – 2:00 pm."
The Toy Company Answer – "Trains.  Dress-up.  Princesses.  Trains.  Dress-up.  Princesses."
The UK Answer – "I'm afraid things are not good at the moment in the UK.  Everyone's budget has been cut, nobody is commissioning anything, and our independent sector is prepared to stage an Egyptian-style coup.  On the bright side, Salford has just opened up a lovely curry house."
The Broadcaster Answer – "I am currently out of the office and will have limited access to e-mails.  If this is an urgent matter, please contact my assistant, Mokey Van Martin, who never gets to attend any conferences.  Ever."
I hope that some of you will find these answers helpful and I encourage you all to contribute your own answers in my spacious little comment box below.  On an unrelated note, I'm heading down to the Rio Content Market next month and I invite all of you to come down south and join me.  The Brazilians are incredibly generous hosts and they also happen to be making some of the most beautiful and affordable animation anywhere these days.  But, most importantly, the temperature in Rio will be a balmy 88° F.